3 Easy Ways to Style High Waist Shorts
Weekend Outfit
It's hot! But I hear some cold weather will be coming in so before we get this fall weather I'm wearing my shorts. I actually have mix feelings about this front but one thing i have learned this year is that 2020 ain't letting up.
I wanted to style these cute high-waist shorts in a way I know I would wear them so enjoy 3 ways to style these cute green shorts.
Dress it up
If these breasts were a tad bit smaller, a one-shoulder white top would be calling my name but uh babyyy.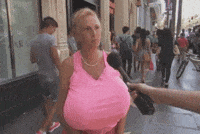 Dress it down
I've been in a dress it down kind of mood this summer where all I want to do is be comfy and cute. Summer 2020 didn't stand a chance and got whatever outfit I was giving.
Make it casual
Combine these cute green shorts with a casual white button-down, cute sandals and call it day.
You have to admit that all the styles are simple and cute. Each top can be found find on my Amazon Storefront. Which is your favorite? Comment below.
If you missed this weeks "You got This" Topic: 3 Ways to Overcome Anxiety.
Photos by: Jay Thriver Photography®